Full Website Creation (WordPress)
Maintain High Quality
8+ Years of experiece
Best Prices
Fast Development
Looking to create a website that is both visually stunning and functional? Look no further than Themevillage, your one-stop shop for all things WordPress!
At Theme-Village, we specialize in creating custom WordPress websites from scratch, tailored to your specific needs and goals. Whether you're launching a new business or revamping an existing one, our team of expert designers and developers can help you create a website that not only looks great, but also performs flawlessly.
With over 8 years of experience in WordPress design and development, we have a proven track record of creating high-quality, responsive websites that drive traffic and increase conversions. Our process is simple, efficient, and transparent, and we work closely with our clients every step of the way to ensure that their vision is brought to life.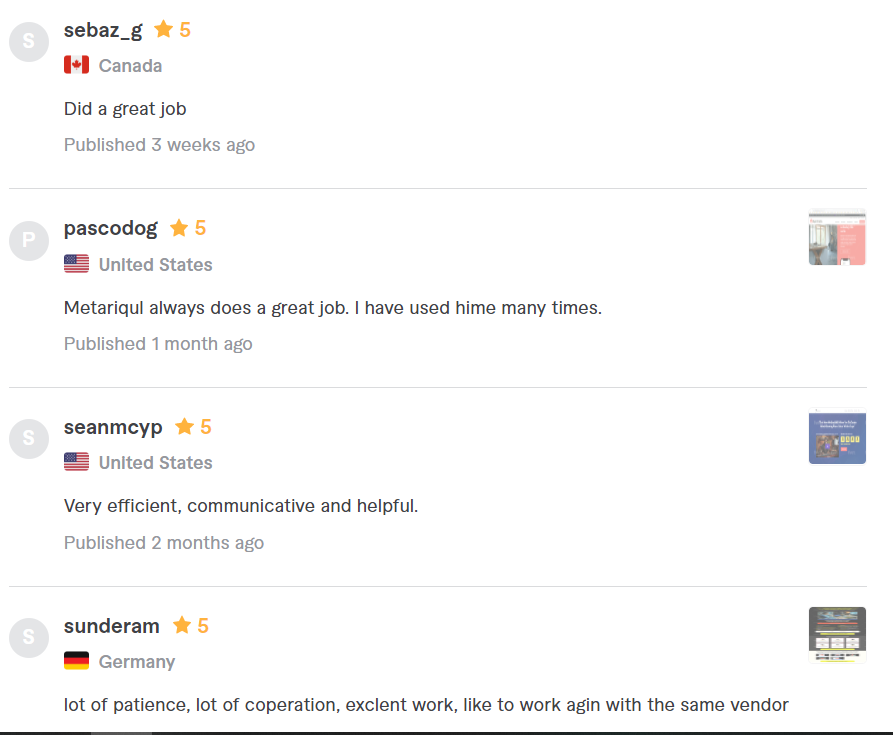 Here's what you can expect when you work with us:
Consultation: We'll start by getting to know you and your business, as well as your goals and objectives for your website. We'll discuss your target audience, branding, and any specific features or functionality you need.
Design: Once we have a clear understanding of your needs, our team will get to work on creating a custom design that reflects your brand and speaks to your target audience. We'll present you with several design options to choose from, and we'll work with you to refine the chosen design until you're completely satisfied.
Development: Once the design is approved, our team of expert developers will get to work on building your website from the ground up. We use the latest WordPress technologies and best practices to ensure that your website is fast, secure, and easy to use.
Launch: Once your website is built and thoroughly tested, we'll launch it and make it live. We'll also provide you with training on how to use the WordPress CMS, so you can easily make updates and changes to your website as needed.
Support: Our relationship doesn't end once your website is live. We offer ongoing support and maintenance to ensure that your website continues to perform at its best, and we're always available to answer any questions or address any issues you may have.
So why choose Themevillage for your WordPress website design and development needs? With our expertise, commitment to quality, and dedication to our clients' success, we're confident that we can help you create a website that truly stands out. Contact us today to learn more and get started!